As I'm sure I've told you, I'm a HUGE fan of vintage- well- everything! I found this
Pattern
for quite a steal at my local sewing supply store- only $0.99 for the pattern!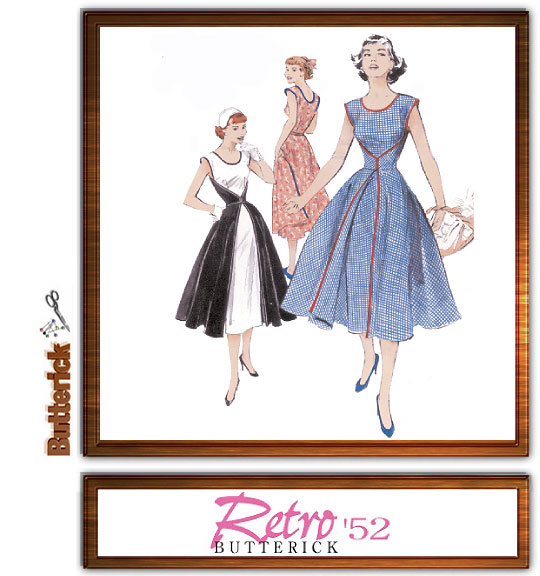 I love this dress, and it was so simple to make. I did a few things different on the dress, than what was instructed in the pattern. On the front piece, which gets wrapped around to the back, I did not put a button and make a loop out of the bias. I decided to put a hook and eye on, and it holds really well. Also, I decided to use a knit type fabric. I started out making it with a gorgeous cotton fabric, but even though I serged my ends and all seams, the fabric just unraveled. And I mean, it unravelled everywhere it could! It was a nightmare, but as luck would have it I had 5 yards of a gorgeous teal knit fabric and I think the dress turned out great! Here's the pictures!
I did make a petticoat, as well, and I think it added a lot of fullness to the skirt. It's a super easy pattern to make, and if you like the vintage look, this is about as classic as it gets!
Until Next Time,
In2Kermit